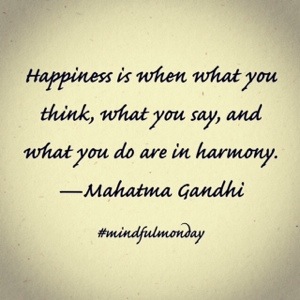 Hi everyone! Happy mindful Monday! I love today's words of wisdom. They say there is no guidebook door the game of life but I find these words do a good job summarizing how to get back our natural state of happiness.
Try it out for yourself today and report back.
The following two tabs change content below.
Ritu Riyat is an applied yoga and mindfulness expert. She equips her clients with tools to reconnect with their bodies, eliminate stress, and make more informed decisions about their health and well being.
Latest posts by Ritu Riyat, MPH (see all)