About Ritu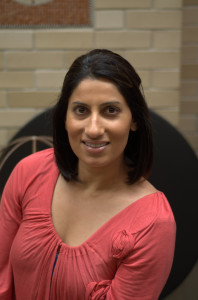 Ritu Riyat, MPH, CHC, CHES
Nutritionist, Holistic Health Coach
Founder of Nutritionize!
Member: American Association of Drugless Practitioners (AADP)
Ritu is a Holistic Health Coach and Yoga therapist blending together her life's lessons around food, movement and meditation to deliver a unique in being well. Her philosophy is simple "food is a drug, eat responsibly" she specializes in Ancient and Real Food nutrition. Her passion is to help people make more informed decisions about what they eat in order to look, feel, and perform better.
Practice
Ritu specializes in holistic nutrition using the concept of primary food (emotional state) and secondary food (that which you eat) to help clients resolve concerns around the following issues:
• Insulin regulation related to Type 1 or Type 2 Diabetes
• Digestive issues, IBS, constipation, diarrhea, bloating and gas
• Increasing and stabilizing energy levels throughout the day
• Weight management
• Holistic healing to find balance
• Emotional eating
Ritu works with clients who need support in breaking habits, balancing stress, and finding balance to support a real food diet.
Training and Certifications
Nutrition and Fitness Related:
• Certified Health Counselor (CHC) – Institute for Integrative Nutrition®, December 2011
• Member, American Association of Drugless Practitioners (AADP)
• Paleolithic Solution Seminar – Robb Wolf, April 2009, March 2010
• Primal Blueprint workshop- Mark Sisson February 2009
• Zone Diet workshop- Barry Sears June 2009
• Crossfit Level 1 Certified, June 2009
Yoga and Mindfulness Related:
• Intermediate Qi gong training- The Longevity Center March 2011
• 10-day Vipassana course- December 2009
• Ayurveda Principles- Kerala Ayurveda Academy January 2008
• Certified Yoga Teacher – Greenpath Yoga January 2006
Academic:
• Certified Health Education Specialist, CHES
• Masters of Public Health (MPH) in Epidemiology, University of Southern California
• Bachelors of Science in Genetics, University of California, Davis